I'd Like a String Quartet
When chatting with people at wedding fairs we often ask if they've had any ideas for their wedding music. Their first response is often 'I'd love to have a string quartet'.
Then they hear Trio Vivo and are blown away!
Have a watch of our videos on YouTube here:
So What is Trio Vivo?
Violin, cello and piano. It's effectively the top and bottom of a string quartet combined with a piano instead of the other two string players (which would be another violin and a viola).
This combination of instruments gives you the best of both worlds – the unbeatable sounds of the violin and cello and the full, all-encompassing richness from the piano. With the support of the piano, the cello can switch between playing a melody one minute to jazz bass the next.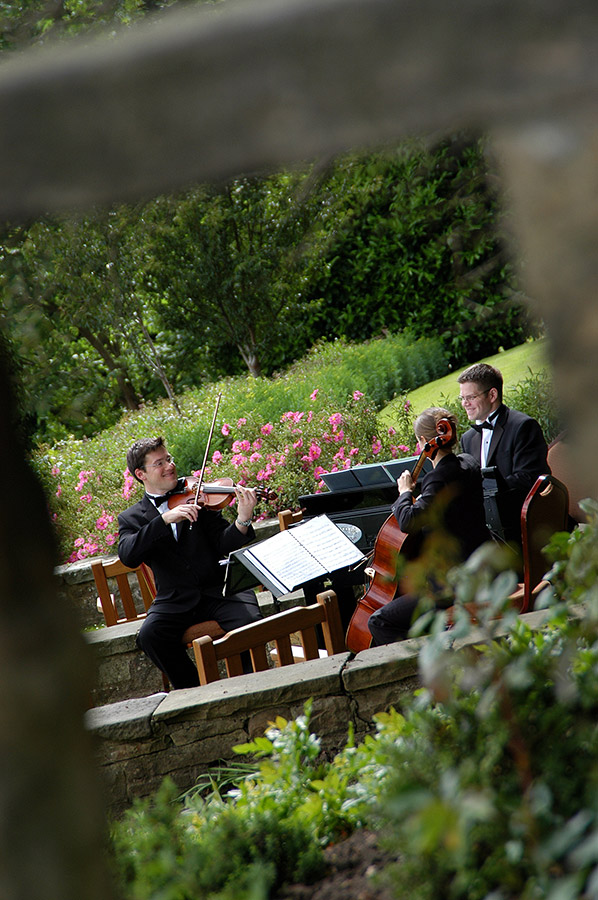 So Many Tunes!
The piano is found in so many pop songs and film music so the possibilities are endless! One minute you'll find us playing classics such as 'Sugar Plum Fairy' or 'Canon in D' by Pachelbel. The next we'll be playing 'Despacito' or 'Game of Thrones'!
Can You Play Anything?
Pretty much, as long as it has a melody! One of the few times we have had to decline arranging something was because it was a rap and had no tune – that's pretty impossible!
Over the years we have arranged countless numbers of songs especially for people. We like being given a challenge! These are some recent requests:
Jaws Theme before the bridal entrance!
You'll be in My Heart – Tarzan
Kiss the Girls – The Little Mermaid
From Now On – The Greatest Showman
Castle on the Hill – Ed Sheeran
A River Flows in You – Twilight
Begin Again – Taylor Swift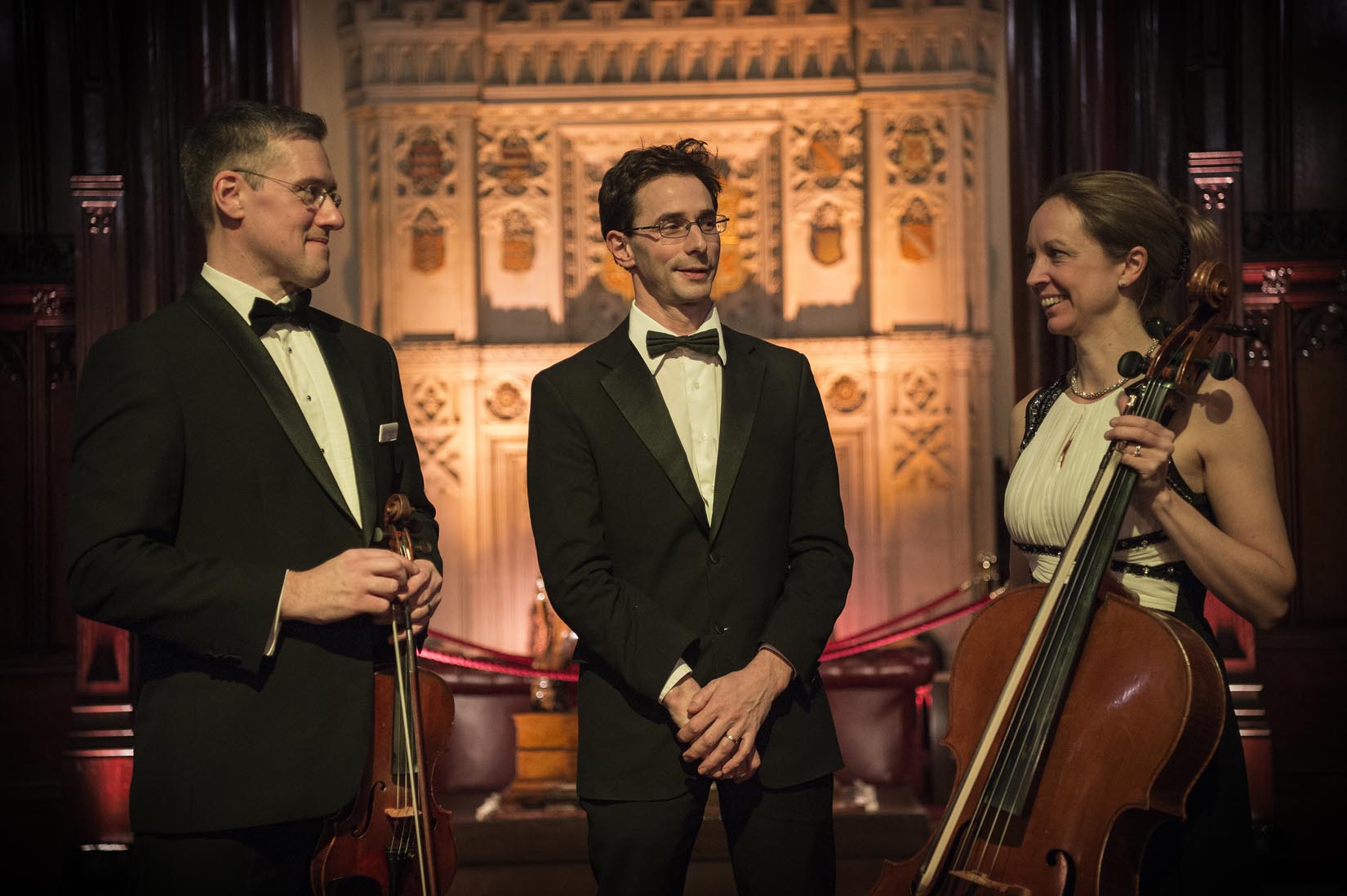 How Do We Pick Music?
We can send you our extensive list which can be good for ideas. It's now about 25 pages so it makes for good bedtime reading!
Get in touch for us to send you a list.
We can also send you suggestions for each part of the ceremony – pieces of music that we know work well at certain points. You don't have to take any notice though – we are happy to be told what to play!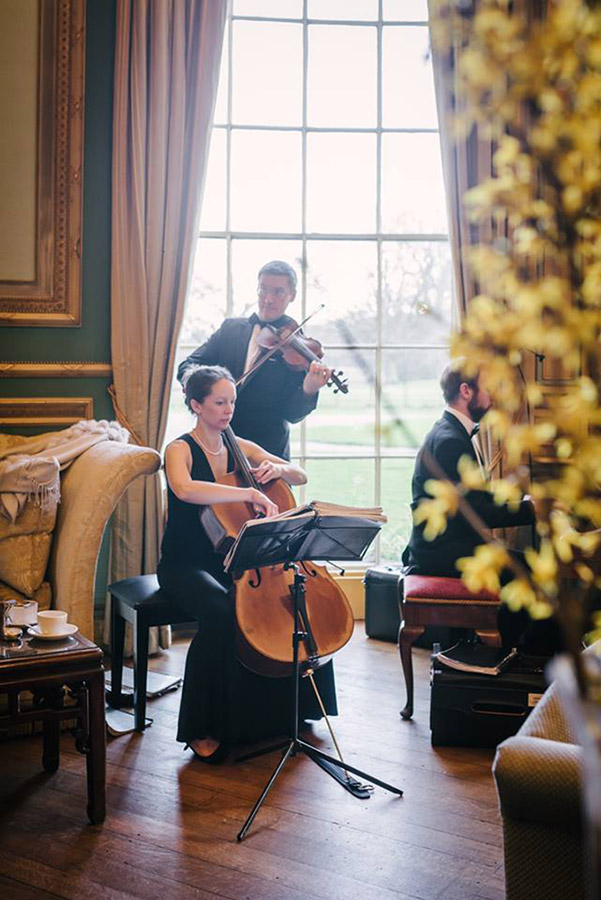 TRIO VIVO IN THE DRAWING ROOM AT
SWINTON PARK HOTEL
This is one of our favourite places to play – a gorgeous grand piano and playing to people relaxing on comfy sofas!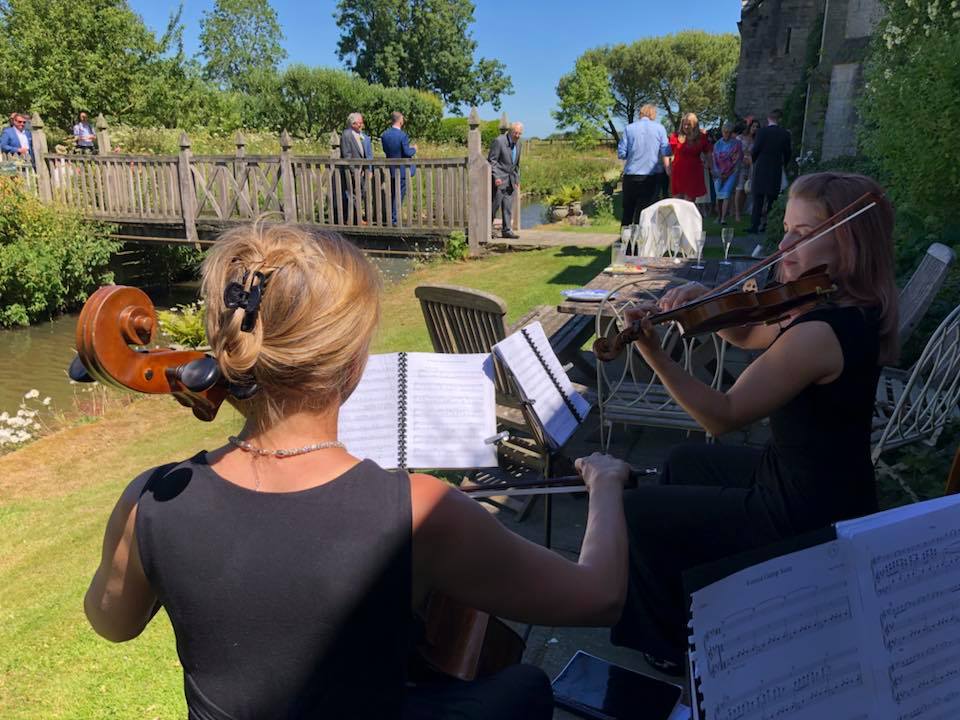 TRIO VIVO AT MARKENFIELD HALL
Playing outside for the drinks reception.
This is a small, beautiful and intimate venue – and it always seems to be sunny here!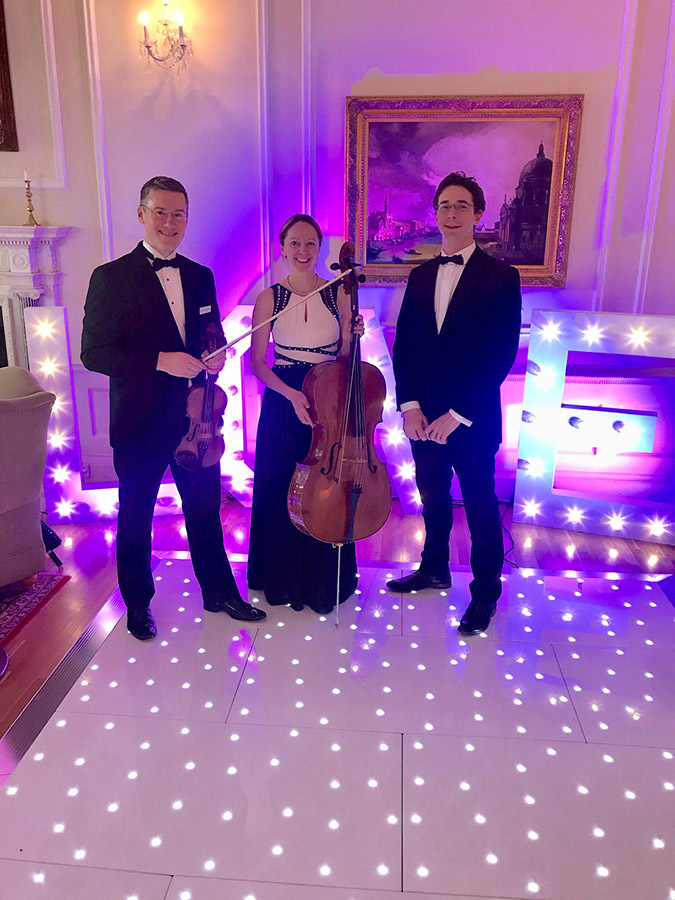 TRIO VIVO AT GOLDSBOROUGH HALL
It's like our second home! We love playing for ceremonies with the grand piano here or in the next-door church. Then outside on the gorgeous terrace and in the Orangery for the wedding breakfast.
THE SOUNDTRACK TO YOUR DAY
We enjoy the impact our music can have during your day – whether in a church as guests arrive and sit in silence listening for half-an-hour (it can be a proper concert!) or during the wedding breakfast in the background. People are often trying to 'name that tune' during the meal. They even send waiters over to ask us 'what that last tune was'!
SEE US LIVE
We try and provide as many opportunities as we can for people to see us playing live – it's the best way to get a feel for it. We perform at many Open Days and Wedding Fairs in the Harrogate and Yorkshire area. We also have live music every Friday evening at Rudding Park Hotel. Head to our 'Dates to See us Live' page.