YOU NEED TO SEE US LIVE!
Our live dates are always on our website so you can keep up with when to see us:
How can you rely on videos or recordings online when you're choosing something as important as the music for your ceremony entrance or your first dance? The only way is to see the group playing live – then you can't hide anything!
SHOWCASES 
For many years we ran our own bi-annual Showcase at Rudding Park Hotel with Trio Vivo and Chris Hilton's Little Big Band. They were well attended with over 100 people each time, but we only had a 20 minute interval to chat and it was never enough!
INFORMAL OPEN EVENINGS 
We wanted to invite people into our own space so you can see the background to the company – where we work and rehearse. We are an exciting, busy company and we have nothing to hide so we'd love to show you round!
Now we have it – our HARROGATE OPEN EVENINGS!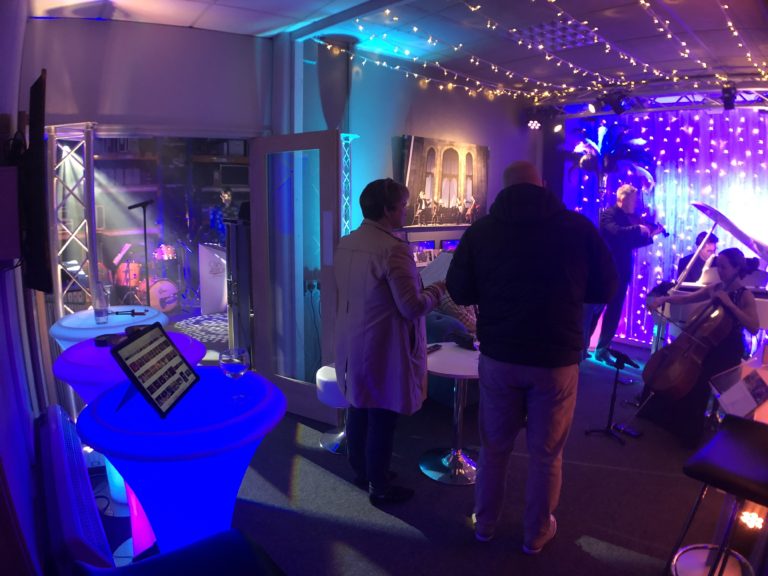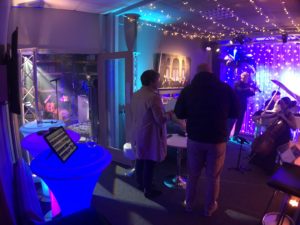 SELECTED THURSDAY EVENINGS – 6.30pm – 9.30pm
See our list of Live Dates on our website for more information on the next dates:
You can pop along for a drink, listen to Trio Vivo and Chris Hilton's Little Big Band and even request your favourite song. We usually happen to have a little prosecco, coffee and biscuits around too! Last time we had these requests from our guests:
Nothing Else Matters – Metallica
A Thousand Years – Christina Perri
A River Flows in You from Twilight – Yiruma
Tale as Old as Time – Beauty and the Beast
Part of Your World – Little Mermaid
Bohemian Rhapsody – Queen
Crazy Little Thing Called Love – Queen
I Giorni – Einaudi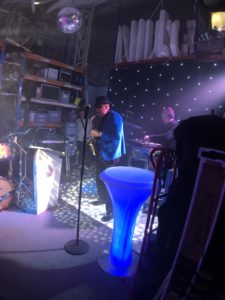 A little bit of DJ/Sax at our last Open Evening.
You can ask us anything – we don't mind! We like unusual requests – it keeps us on our toes! 
We hope to see you in Harrogate soon – let us know when you can make it! Get in touch for more information.